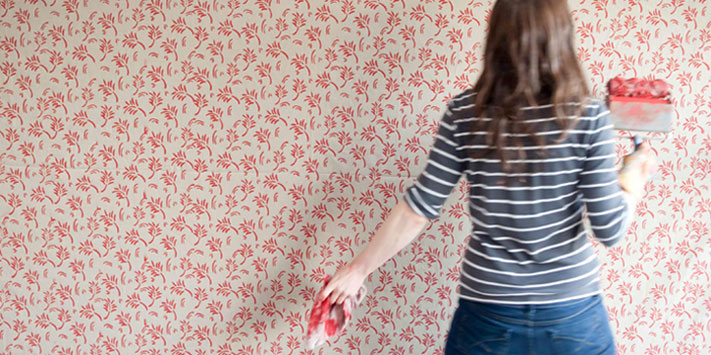 When I stumbled across these paint rollers in a market in Romania I was so excited I bought the lot and spent the next two months of the hiking trip regretting my cumbersome purchase. They have been used there for the last 100 years or so as an alternative to wallpaper. As an ardent upcycler I have been using them ever since to bring unloved fabrics and wonky old walls back to life. I have adapted the traditional roller system for use in fabric
printing particularly;
there is also a more simple
foam roller for paper
and walls.
Send us your pictures, we
would love to see what you
get up to.
Clare Bosanquet